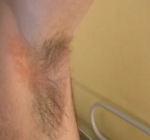 Rash under armpit can have different manifestations including itchiness, reddening of the area, pain and bad odor.  It is important to address this problem as it may be a sign of various skin diseases and other medical conditions Causes of ...
Post-concussion syndrome is a multiple combination of various post-concussion signs such as dizziness, nausea, headaches, that may last for weeks and months after a head injury, which has caused the concussion. Concussion is a microscopic damage ...
 Pancreatitis in dogs occurs when the pancreas of the dog swells. The swelling may range from mild to severe. Dogs whose pancreas swell do not want to eat, are depressed and irritable due to painful abdomens. If the condition is left untreated, ...